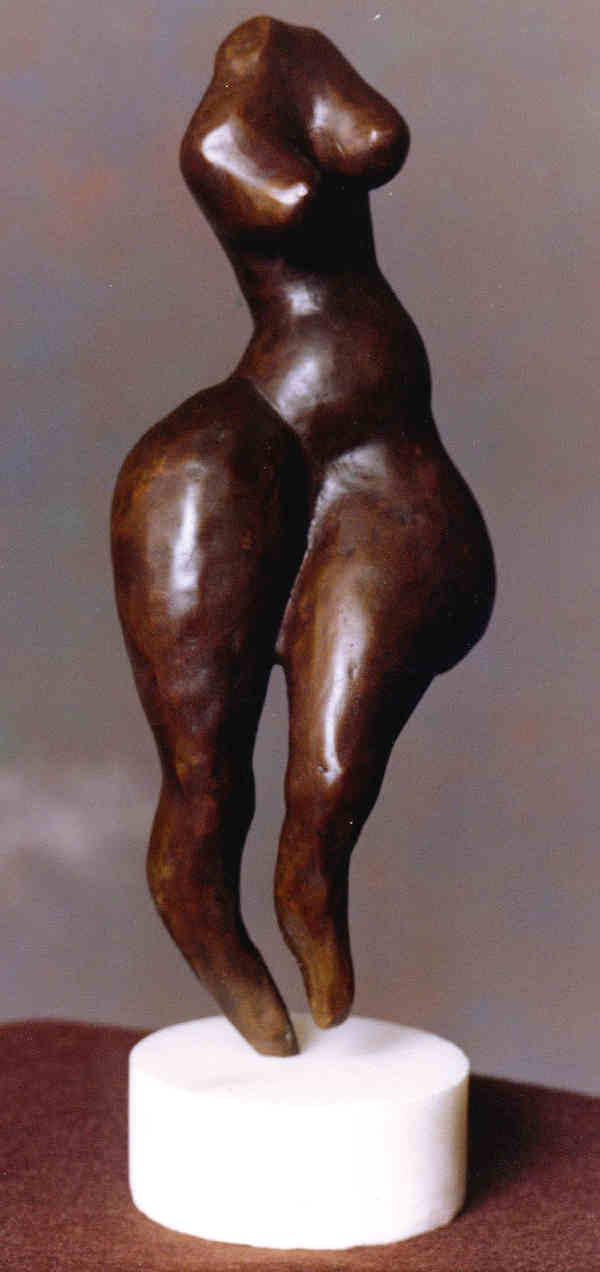 The Paul King foundry, run by Paul
Cavanaugh and his brother Mike,
is one of the best foundries in
the world. From small art pieces
to monumental sculpture they do
it all. This piece was sand cast
using a resinous sand to make the
hollow mould from a wax original.
If you want to see fire and
brimstone watch molten bronze
being poured into a mold. Wow!